Ovada, Italy report March 2013:

March 26, 2013 (RELEASE) --

- A group of 21 ANB players traveled to Ovada, Italy to take part of a one week training/competition/scouting camp at the Genova International School soccer … www.issgenova.com

- ANB group watched AC Milan vs. Genoa game in Genoa on Friday March 8 … AC Milan won the game 2-0

- ANB group was trained by Italian coaches from Seria A (Genoa & Roma) as well as coaches from ISSGenova school.

- ANB group played 3 games vs. (Inter Milan, Juventus & Genoa) … lost two games and tied one.

- 3 players from ANB were asked to stay behind for additional tryouts … more details to follow.

- ANB group retuned to Canada on Friday March 15, 2013.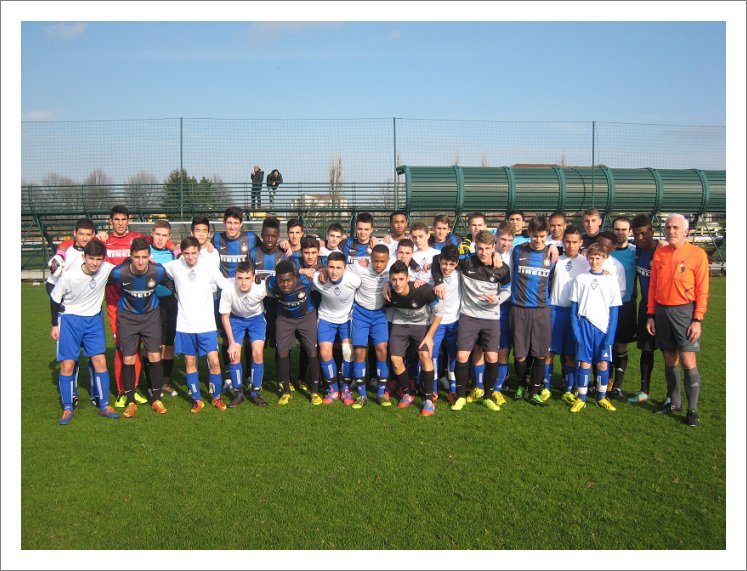 Observations:

1. First 11 vs. 11 games played this year.

2. Team Played in difficult conditions in first game vs. Inter Milan … Grass / very wet surface & in third game vs. Genoa … older competition.

3. Good display of Futbol at times, inconsistent performances.

4. Great Futbol cultural experience for our young athletes.

5. Games played at Inter Milan & Juventus training grounds.

6. Excellent etiquette on and off the field except for a minor incident.

7. Several scouts were watching the ANB games.

8. Good team spirit overall. 9. Lack of experience for first timers was noticeable.

10. Lack of depth in certain positions was obvious.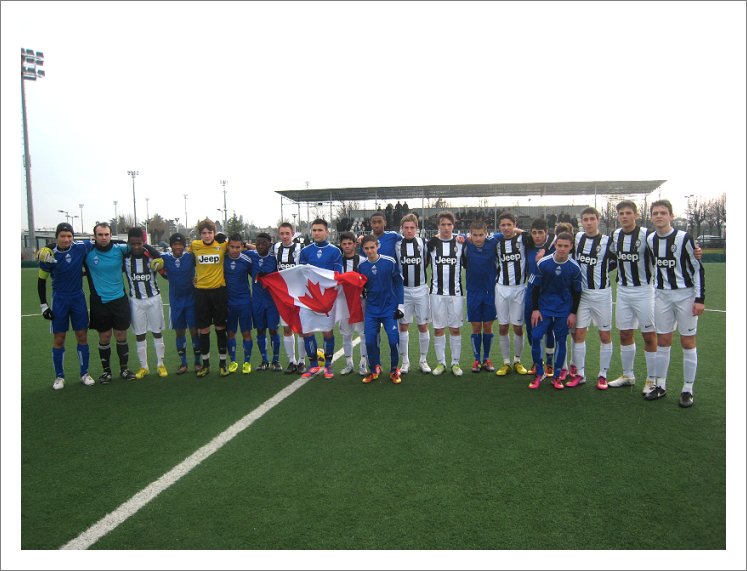 Outcomes:

1. Players and parents were present at press conference introducing various commitments Genova International Soccer School (GISS) has made with professional teams in Europe (Ascoli Calcio – Italy, Kluge – Romania, Rayo Vallecano – Spain) as well as hearing personal stories of young professional soccer players from Australia and Canada. a. Players placed in youth academies through GISS b. http://www.youtube.com/watch?v=Ouo75urAcGo (full press conference video)

2. ANB has invited one GISS representatives to attend ANB Int'l ID camp in June, 2013

3. ANB will be evaluating further soccer-based excursions / tours to Italy with the assistance of GISS, with some minor changes regarding operations and timing of trips.


The ANB Academy's vision is to become Canada's leading futbol development organization. Its mission is to identify Canadian futbol talent, and to maximize the potential of players at any level, through professional coaching and training.

For more information on the programs offered by ANB academy, check out our website site at www.anbfutbol.com or by telephone at 905-313-8661 or via e-mail at info@anbfutbol.com